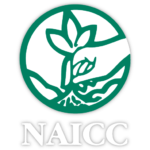 Background
FEAE was established in 1991 by the National Alliance of Independent Crop Consultants (NAICC). As a 501(c)(3) foundation, the FEAE conducts activities that go beyond the scope of the NAICC. To learn more about the NAICC, please visit the NAICC website.
Purpose
The FEAE is a reservoir of support for the many needs of the National Alliance of Independent Crop Consultants. Growth of the Alliance is a direct response to the support it receives from membership of the National Alliance and the agricultural industry. The resources of The Foundation exist as building blocks for the maintenance and future of professional crop management practitioners.
Funding Efforts
Funding efforts of The Foundation are found as educational opportunities with the National Alliance, scholarship opportunities, leadership program support, educational endowments, and promotion of awareness of the profession. Two Doctor of Plant Medicine programs were begun with support from The Foundation. These being the programs at the University of Florida, and the University of Nebraska, Lincoln.